Read Time:
4 Minute, 27 Second
Hello there, fellow adventurers and globe trotters! Ever had those vibrant mornings where you feel the pull of the waves, the song of the sea beckoning you to a far-off adventure? If that's the case, then it's time to cut ties with the ordinary and dive right into the vibrant aquatic playground of New York's day cruise scene. All you need is a spark of adventurous spirit and your loyal life jacket, and you're ready to venture on a captivating voyage through the city that never sleeps.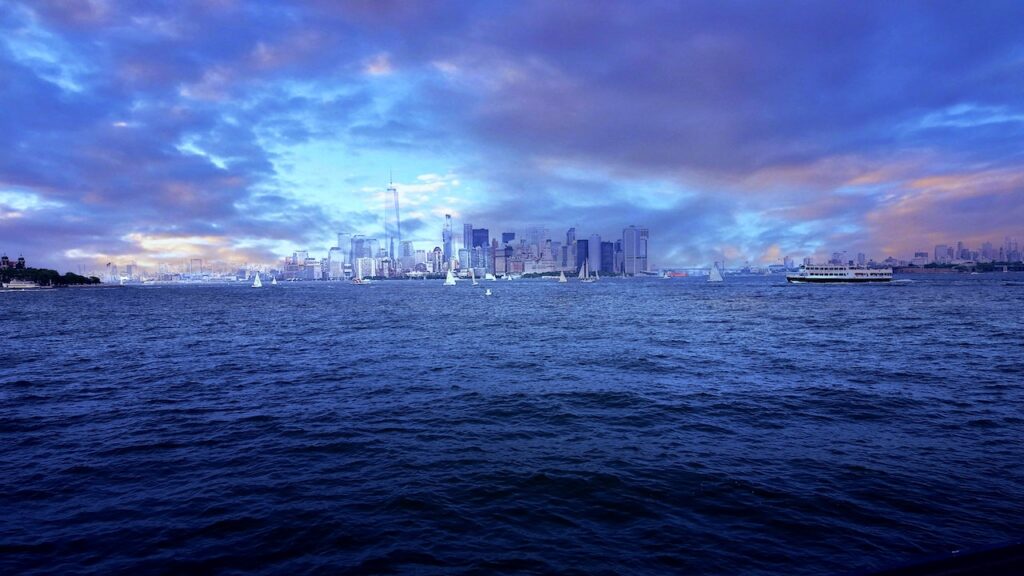 Stop 1: City Cruises New York Pier 61 South
Ladies and gents, let's get those mariner hats dusted off because our first thrilling escapade is at the renowned City Cruises New York Pier 61 South. This is the perfect maiden port of call for any eager seafarers looking to take a big, juicy bite of the Big Apple, but from a refreshing offshore vantage point. As you sail, you'll be treated to the glittering cityscape, it's almost like a hypnotic dance of light on the water – truly a sight to behold!
Stop 2: New York in One Day Guided Sightseeing Tour
No rest for the wicked, we're immediately off to our next maritime spectacle! The New York in One Day Guided Sightseeing Tour is akin to threading a mega-yacht through a needle's eye – a task that's both challenging and incredibly satisfying. This rapid-fire tour is perfect for those with a diverse range of interests but only a smidgen of time. It's as diverse as a Swiss Army Knife, offering a taste of everything from modern art to historic landmarks, all while floating along the gleaming Hudson and East Rivers.
Stop 3: New York City Landmarks – Circle Line Cruise
Next on the itinerary is the renowned New York City Landmarks – Circle Line Cruise. This one's a real gem, my friends. The city's legendary landmarks stand ready to captivate you, similar to how the sight of the mythical white whale would have sent a shiver down Captain Ahab's spine. The experience is akin to stumbling upon the grand Manhattan Cruise Terminal for the first time – a sense of wonder that only grows as the grandeur of the Big Apple unfolds before your astonished eyes.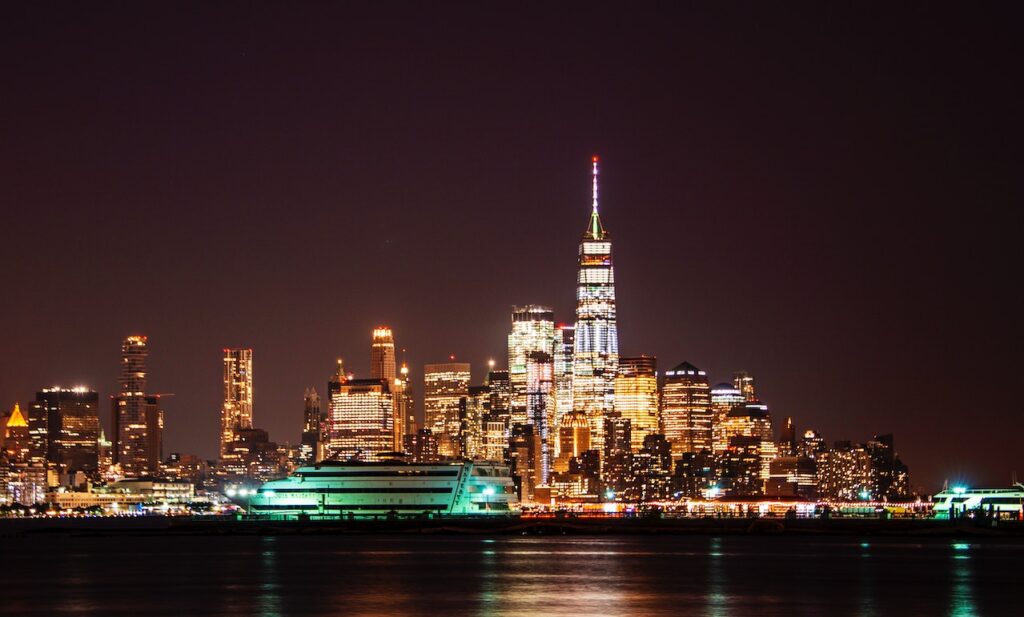 Read Also: "From Skyscrapers to Historic Landmarks: Discover the Must-Visit Spots in Manhattan's Financial District and Wall Street"
Stop 4: Classic Harbor Line
Prepare to be transported back in time with our next maritime expedition on the Classic Harbor Line. You'll feel like an old-world mariner, though sans the flamboyant frills and with a drastically reduced risk of scurvy. Imagine this: cruising along the Manhattan skyline, the salty sea air teasing your hair, living the dream of an old-time adventurer without the fear of getting keelhauled for a simple maritime mix-up!
Stop 5: Clipper City Tall Ship – Operated by Manhattan By Sail
For those of you with an inclination toward nostalgia, I've got just the thing. Hop onboard the Clipper City Tall Ship – Operated by Manhattan By Sail. Here, the sails puff out majestically like a belle's ball gown from the Victorian era, and the deck creaks with stories of old as you sail past towering skyscrapers and under the iconic Brooklyn Bridge. It's as pleasing as stumbling upon a hidden gem like luxury homes for sale in San Miguel de Allende from your very own private sailing craft.
Stop 6: The BEAST Speedboat Ride
Calling all adrenaline junkies! Picture gripping your hat tightly as the wind lashes at your face, cutting through the waves like a hot knife through butter. This is what you'll experience on The BEAST Speedboat Ride. Trust me, this jaunt
is every bit as electrifying as it sounds, as thrilling as the first time you mastered a complex piece of fiber splicing equipment. You'll get a view of New York that's as breathtaking as it is pulse-pounding.
Stop 7: Statue of Liberty & Ellis Island Tour
Our second-to-last journey is an absolute must: The Statue of Liberty & Ellis Island Tour. Standing under the watchful gaze of Lady Liberty, you'll experience a profound sense of reverence, akin to the triumphant moment when you finally nail the bullseye with your trusted hunting crossbow. This tour dishes out a helping of history that is both deeply humbling and profoundly inspiring.
Stop 8: New York Dinner Cruise
As the day's final hues paint the sky, and twilight starts its beautiful dance, we conclude our day of seafaring with the splendid New York Dinner Cruise. Picture this: indulging in a gourmet feast as the twinkling Manhattan skyline sets the mood. It's the quintessential end to a day brimming with maritime adventure.
Whether you're an old sea dog or more of a homebody just checking for best hunting crossbows, these day tours New York has in store will help you experience this spectacular city in a manner as spellbinding as New York itself. So, let's roll up our sleeves, compadres, and kickstart this maritime extravaganza! Embarking on a day cruise New York style promises an experience that will be etched in your memory forever!
So, are you ready to channel your inner Columbus and set off on an unforgettable voyage? Just remember, unlike Columbus's contemporaries thought, there's no risk of falling off the edge of the world here!