Read Time:
5 Minute, 46 Second
Welcome to the bibliophile's treasure trove that is Manhattan! From the cramped, dusty shelves of an antiquarian bookstore to the sleek aisles of a modern retail giant, the bookstores of New York City offer a narrative of their own, waiting to be explored.
For those hungry for a good read or just a quiet place amidst the urban hustle to transport into another world, Manhattan's bookstores are your portals. This article unveils the layers of stories, not just within the books they house but the bookstores themselves. So, if you're keen on a literary adventure, delve into this comprehensive guide to the best bookstores in Manhattan, each with its own unique chapter in the grand narrative of NYC.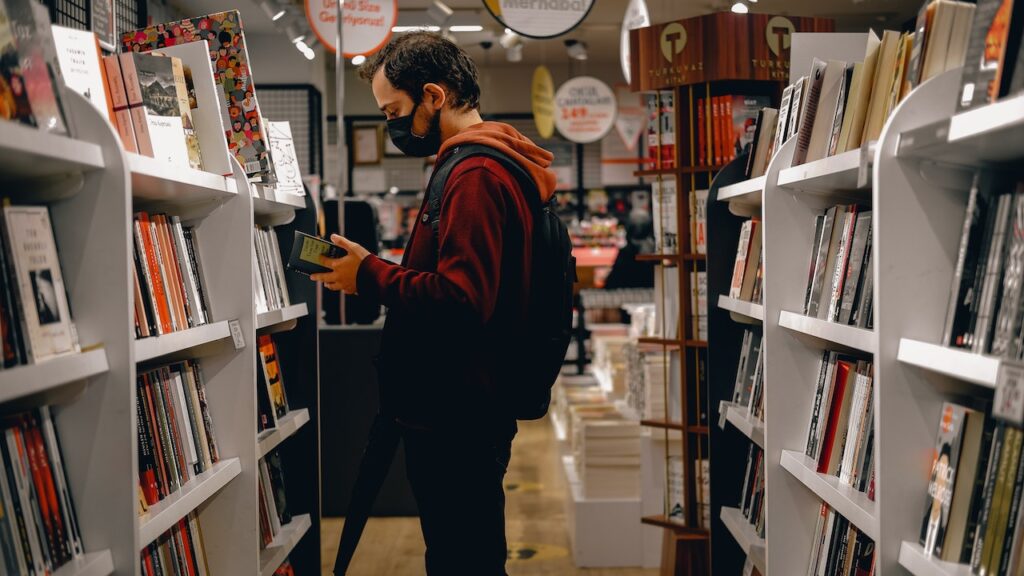 Barnes & Noble
Barnes & Noble, an emblem of the contemporary bookstore, is a quintessential blend of the modern and the traditional. With its expansive collection ranging from best-sellers to academic texts, it's a sanctuary for every type of reader.
The ambiance is a harmonious blend of a quiet, studious atmosphere and a lively community hub. Events like book signings and reading groups foster a thriving literary community. The cafe inside is a perfect spot to enjoy a fresh brew with a new book. It's more than just a bookstore; it's a cornerstone of Manhattan's literary landscape.
Argosy Book Store
Stepping into the Argosy Book Store is like traversing through time. Established in 1925, this bookstore holds a venerable status among Manhattan bookstores. Its shelves are a haven for rare and out-of-print books, antique maps, and prints.
The old-world charm envelops you as you sift through centuries-old texts, feeling the whispers of bygone eras. It's not merely a bookstore but a museum of narratives, where every item has a tale waiting to be discovered.
Books Are Magic
In the heart of Brooklyn, though a bit of a stretch from Manhattan, Books Are Magic is a living testament to the thriving independent bookstore scene of New York.
With its quaint charm and carefully curated collection, it embodies the spirit of community and the timeless love for reading. Regular events, author signings, and the warm, welcoming ambiance make it a cherished spot for locals and visitors alike.
Rizzoli Bookstore
Rizzoli, with its elegant interior and distinctive European aura, stands as a niche in the heart of Manhattan. Specializing in illustrated books on architecture, interior design, fashion, photography, cookery, and the fine and applied arts, Rizzoli is the epitome of a cultured reading environment. The architectural beauty of the store itself is a beckoning for any aesthete. It's a place where books on art are housed within an embodiment of art itself.
Strand Book Store
Steeped in history and literary tradition, the Strand Book Store is a colossal figure in the bookstores NYC scene. With its iconic '18 miles of books', it's a realm where every conceivable genre finds a home. From rare first editions to contemporary fiction, the Strand is a microcosm of Manhattan's literary diversity.
The quiet corners invite one to get lost among the pages, while the bustling aisles reflect the dynamic energy of New York bookstore culture. The Strand isn't just a bookstore, it's a historic landmark that has witnessed the city's narrative unfold over decades.
McNally Jackson Books SoHo
McNally Jackson is more than just a bookstore; it's a literary utopia nestled in the heart of SoHo. With a distinct focus on international and indie literature, it's the go-to place for those looking to diversify their reading palette. The welcoming atmosphere, coupled with the scent of fresh ink and paper, makes it an irresistible stop for book enthusiasts.
BOOKOFF New York
BOOKOFF is where you find treasures without burning a hole in your pocket. This second-hand bookstore offers a vast selection of pre-loved books, comics, and DVDs at a fraction of their original price. It's a testament to the city's circular economy, bringing stories back to life for a new audience.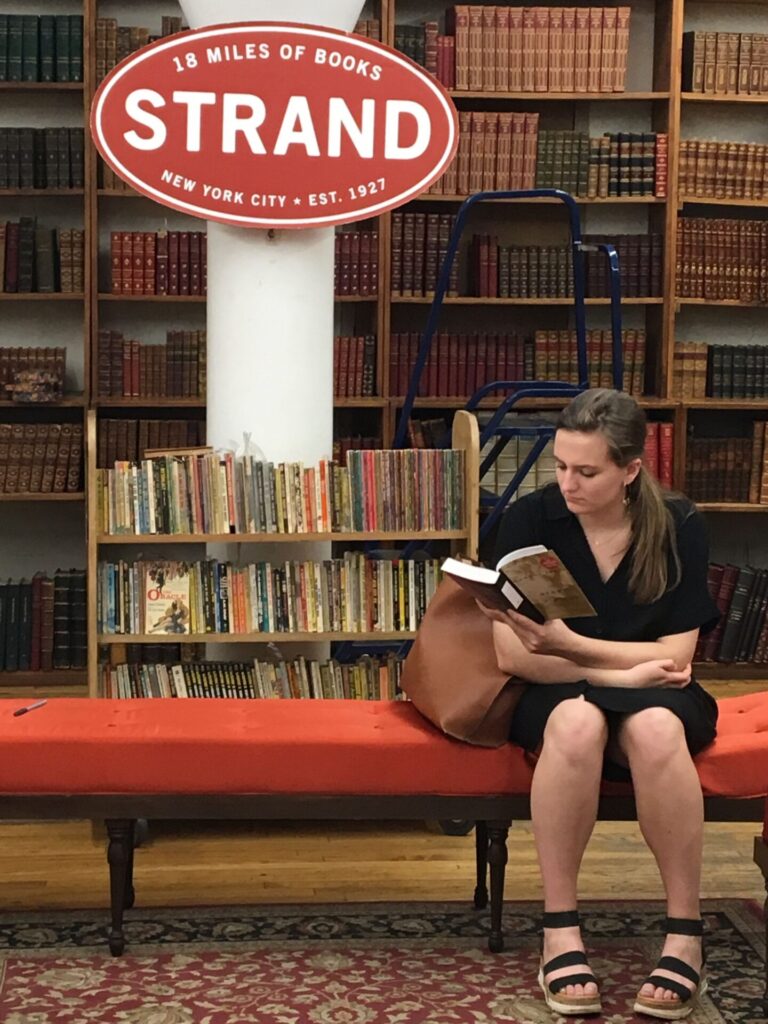 Housing Works Bookstore
Social consciousness and literary enthusiasm intertwine at Housing Works Bookstore. All proceeds from this bookstore go towards fighting AIDS and homelessness, making every purchase an act of charity. The warm, rustic ambiance provides a peaceful retreat from the city's hustle, allowing one to indulge in reading while contributing to a noble cause.
Kinokuniya New York
A slice of Japan in Manhattan, Kinokuniya is a bridge between cultures. With an extensive collection of Japanese and English books, manga, and stationery, it's a fusion of modernity and tradition. The serene ambiance infused with a soft touch of Japanese culture provides a unique reading environment.
Check Also: "Best Theaters in New York City"
Koryo Books
Koryo Books offers a dive into Korean literature and culture. Nestled in Korea Town, it's a niche for those interested in exploring Korean narratives, both traditional and contemporary. The bilingual staff adds to the authenticity of the experience, making it a cultural hub as well as a bookstore.
Columbia University Bookstore
The Columbia Bookstore NYC is more than just an academic resource center. It's a hub of intellectual exchange, offering a plethora of textbooks, scholarly works, and literary classics. With its close ties to the academic community, it's a nurturing ground for inquisitive minds seeking to expand their horizons.
New York University Bookstore
Similarly, the NYU Bookstore is a nexus of academia and leisurely reading. With a vast selection of academic texts and a cozy section for fiction and non-fiction, it caters to a broad spectrum of readers. The regular events and book signings provide a platform for intellectual discourse, making it a vibrant part of the academic community.
Midtown Comics Times Square
Venture into a world of color and heroism at Midtown Comics. This is not your traditional bookstore; it's a haven for comic book enthusiasts and lovers of graphic narratives. From the latest superhero sagas to classic graphic novels, Midtown Comics is a hub of visual storytelling.
Books of Wonder
Books of Wonder is where the young and the young-at-heart will find their literary nirvana. Specializing in children's and young adult literature, this bookstore is a whimsical journey through imaginative worlds. The nostalgic ambiance reminisces of a childhood filled with stories, making it a cherished place for readers of all ages.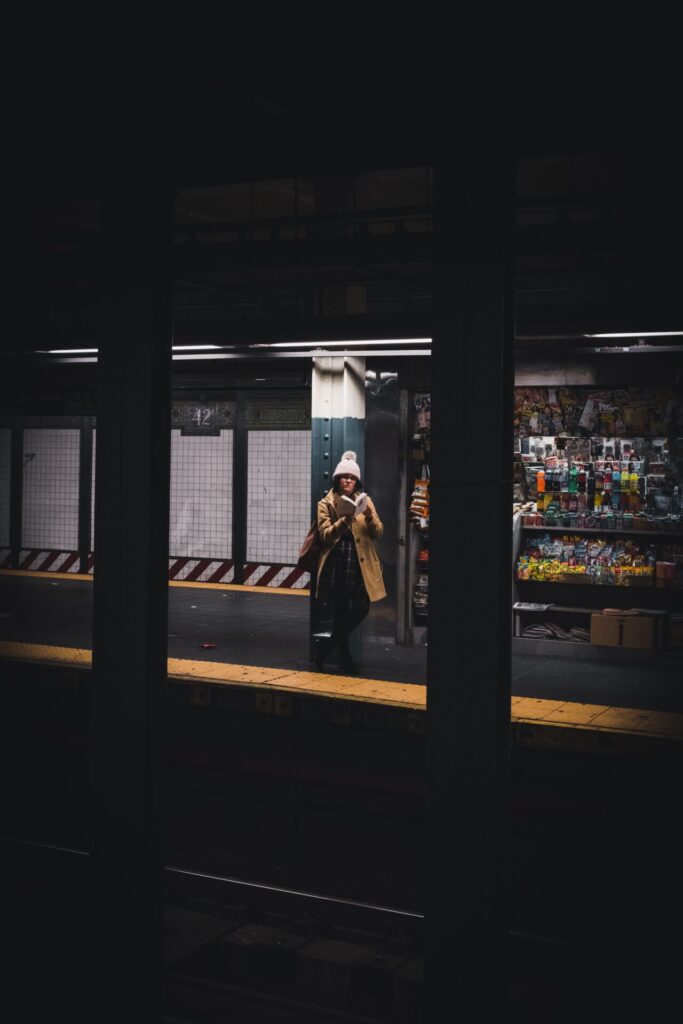 Best Bookstores Recap
Our literary expedition through Manhattan's bookstores unveils a narrative as diverse and rich as the city itself. Each bookstore is a unique chapter in the city's story, offering a glimpse into the boundless world of stories waiting to be explored.
The concrete jungle of Manhattan is indeed a sprawling narrative, with bookstores as its illustrious chapters, each inviting you to become a part of its tale. Whether you're a resident or a visitor, make sure to bookmark these bookstores on your Manhattan map. Your next favorite read is waiting for you in the heart of New York.