Read Time:
3 Minute, 55 Second
Everybody who lives in magnificent Manhattan understands that it's a metropolis replete with diversity. It's also a city with challenges and complications. Let's face it, you've got to make a few compromises in order to enjoy this remarkable mix of color, culture, energy, and entertainment.
For instance, sometimes it can be tough to stay healthy while living in Manhattan.  Thankfully, the city has tons to offer in terms of helping you stay fit and fabulous.  Here are a few tips for staying vibrant and healthy in the city.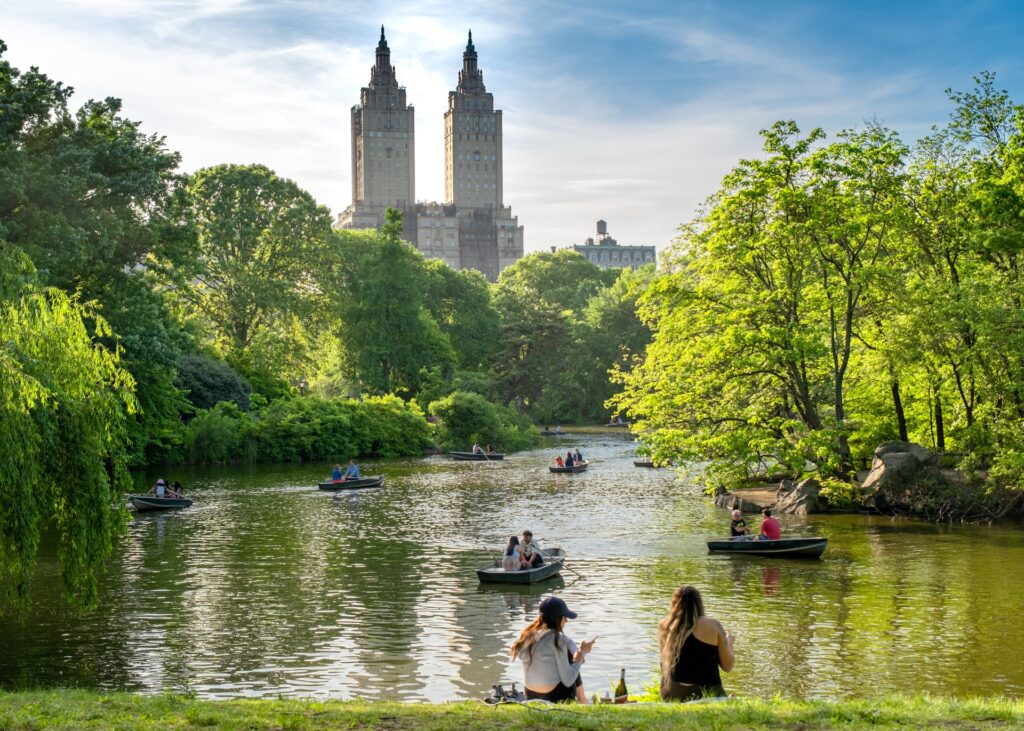 Walking: Your Best Natural Resource in the City
One of the greatest advantages of living in Manhattan is the opportunity to walk to just about anything you need.  As a Manhattanite, this puts you in a position for great health benefits. According to statistics on walking, incorporating an additional 150 minutes of walking per week can add up to 3 years to your life.  So, instead of taking a taxi or the subway, think about hoofing it around the city.
Additionally, there are tons of breathtaking walking paths in Manhattan where you can take in the scenery while getting in your allotment of exercise.  For instance, stroll through Central Park, Hudson River Park, or even take a hike on the 1.5 mile long High Line on the west side.  And if you need a little motivation, think about walking for a cause. There are charity walks all around the city such as the annual Susan G. Koman Race-Walk for a Cure, or the Terry Fox Run-Walk for Cancer Research in Central Park.
Take Advantage of Manhattan's Green Eats
While you're adding more walking to your healthy lifestyle in the city, mosey on over to the many farmer's markets in Manhattan. From Union Square Greenmarket to the East 67th Street Market, the city is home to a treasure trove of organic foods and healthy eats.  If cooking isn't your thing, try out some vegan-centric or farm-to-table restaurants. 
For instance, sample the savory vegan delights on the east side at The Organic Grill. Or try out Asian-inspired vegan delights from the Ginger Root Vegan on 1st Ave. While a quintessential NYC hot dog or pizza by the slice is certainly drool-worthy, the city has a lot to offer in terms of healthier alternatives so you can stay fit in Manhattan.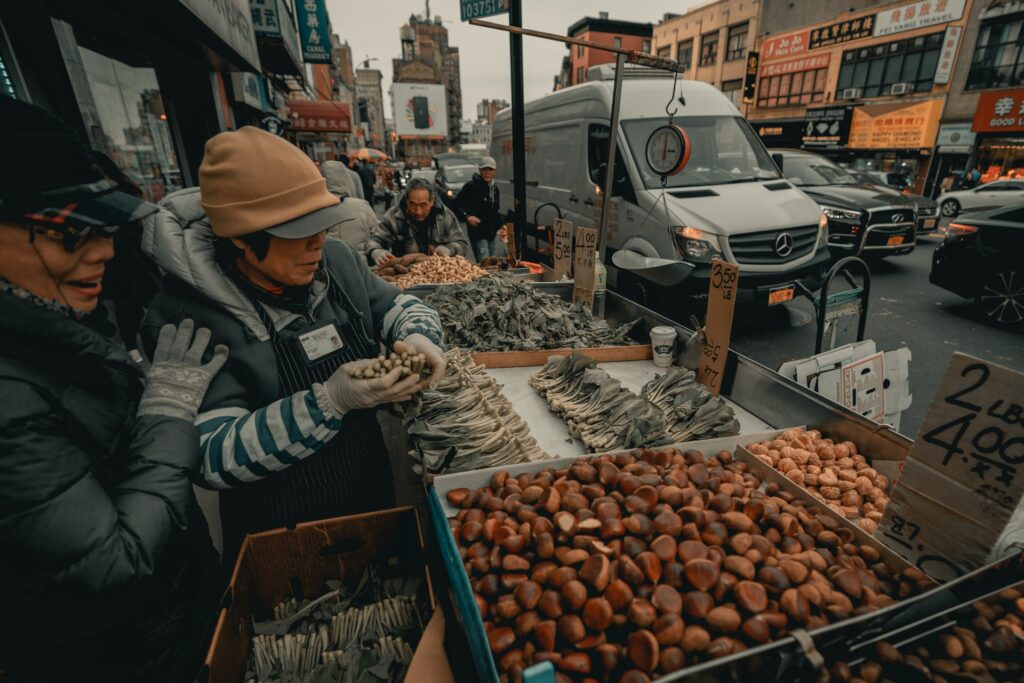 Check-In With Your Health
We all know eating right and exercising is critical to staying healthy in any city. However, getting regular health screenings and physical checkups is essential to maintaining health and preventing health risks too. You might be in the greatest health of your life, and that's outstanding, but don't let this be an excuse to skimp out on regular medical checkups. 
And don't forget about your mental health. Statistics show that Americans who struggle with chronic mental health problems are almost 40% more likely to have physical ailments as well. So, do yourself a favor, and get regular mental health checks so you can enjoy your life (and the city) to the fullest.
Stay Vigilant About Hand Washing
Living in any city means close quarters and the spread of germs. Between public transportation and congestion, Manhattan has its fair share of contaminated spaces.  Stay healthy and avoid catching colds by washing your hands regularly. 
Better yet, keep sanitizer soap with you so you can cleanse your hands when a washroom isn't readily available.  Also, don't forget to sanitize surface areas such as shopping cart handles to give you an extra level of protection. This one simple step can make a huge difference in protecting you from big city germs.
Take Quiet Time Seriously
Living in Manhattan is a glorious experience, but it can get noisy.  According to the Environmental Protection Agency, noise pollution can have a serious negative impact on city-dwellers' health. Extended exposure to city clamor could lead to increased stress, anxiety, high blood pressure, and other health complications.
You can fight the battle of noise pollution by getting a high-quality pair of noise-canceling earphones. Commit to quiet time with these powerful earphones at least a few times a day.  Or, dedicate yourself to getting quality quiet time by going to the Butler Library at Columbia University or other tranquil, noise-free spaces.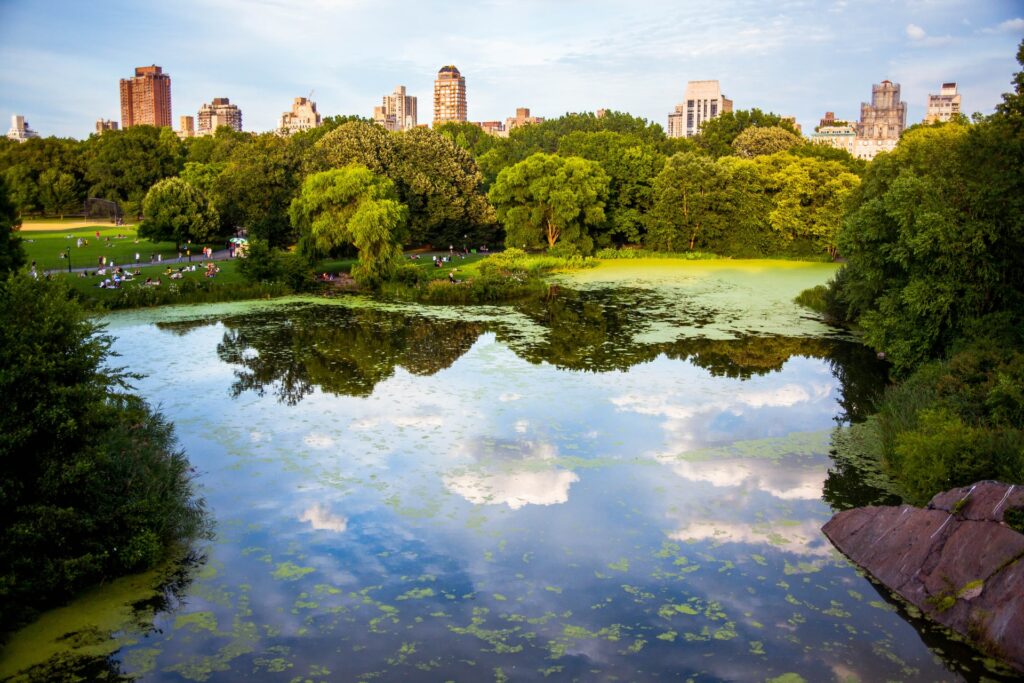 The Last Word About Staying Healthy in Manhattan
Manhattan is a marvelous place to live, work, and play.  It's also an ideal place to stay healthy.  With just a few adjustments to your daily routine and a couple of compromises, you can enjoy all the wonders of this beautiful borough while feeling fit and fantastic.