Read Time:
6 Minute, 4 Second
We all love and appreciate art quite a bit. Why do we love it? We may love it because it brings about emotions and lets us take a look at a part of our world.
Thankfully, cities like New York will understand this and will continue to foster this in that great city.
New York City hosts multiple exhibitions every year. It not only exhibits creativity belonging to a certain category but exhibitions apart from art exhibitions are held in this city too. However, here we will focus on some of the incredible art exhibitions held in New York City from the year 2022 to 2023.
New York will be hosting a diversity of art exhibitions. It will include artwork of popular artists like Jean-Michel Basquiat and the Whitney Biennial too. Below is the list of some top art exhibitions in New York for the year 2023.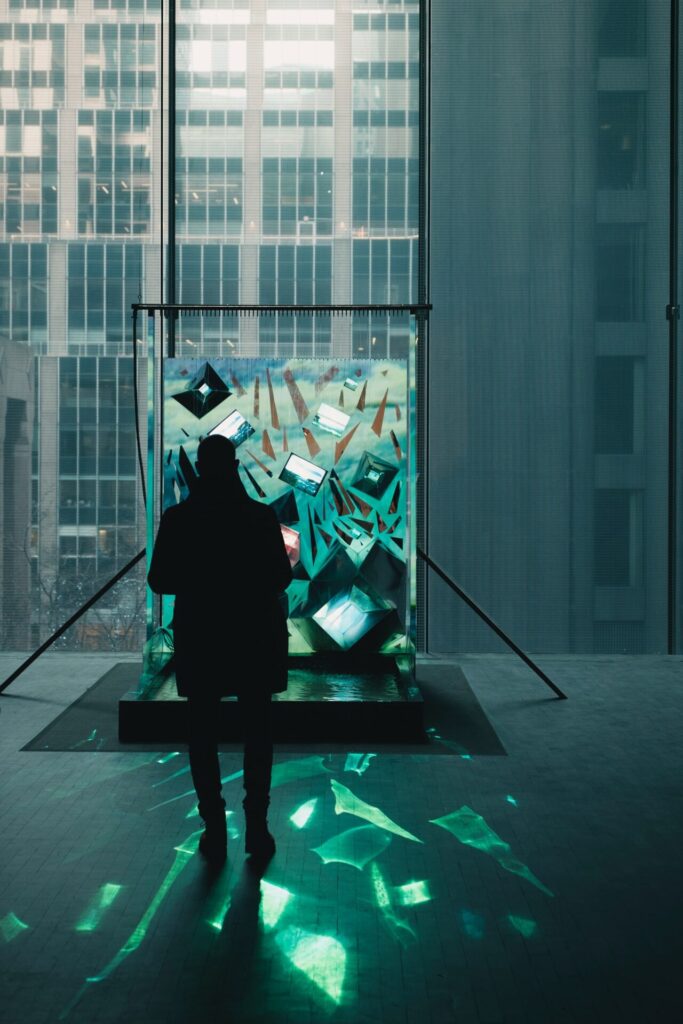 Whitney Biennial
Generally, every year, the population of New York City enjoys Whitney's art exhibition. However, due to Covid, the exhibitions could not be organized since the year 2019. Now the massive art festival is all set to take place and will be a source of entertainment for all the art lovers. The exhibition will be held in the Meatpacking district from April to August. We are all aware of how Whitney is admired throughout the states. Hence, this will be the 80th edition of the Whitney Biennial.
Tomàs Saraceno
Another phenomenal experience for the people of New York will be the multisensory exhibition of Tomàs Saraceno: Particular matters. The exhibition will be held from 11th February to 17th April. The artwork of Saraceno will also be found in two other art galleries named Shed's Level 2 and 4 galleries.
Saraceno's artwork will emphasize the changes in climate and their impact on the general population. In addition to this, it will also focus on multiple human and nonhuman forms of life such as environment, air, spider, and their habitats.
Jean-Michel Basquiat: King Pleasure
An exhibition portraying the original and never seen work of Jean-Michel Basquiat will be featured in New York City in the early spring. This exhibition will include 200 pieces of art and is named Jean-Michel Basquiat: King Pleasure. The exhibition will be exhibited in the Starrett-Lehigh Building in Chelsea.
Their artwork of Jean will not only show art and canvas but will also show multimedia. The theme of the exhibition is intimacy. Hence, the artwork will portray the same. However, something special about this exhibition is that the idea of this theme and exhibition was brought by Jean Michel's sisters Jeanine Basquiat and Lisane Basquiat.
Pantone Color of the Year at ARTECHOUSE
Pantone and Artech House have announced the color of the year. As the color of the year has been announced, they will be proceeding to the digital art show. The color chosen by the team is named Very Peri. It is a color portraying faithfulness with a blend of positive energy. The theme was chosen from Arttech Houses cocktail.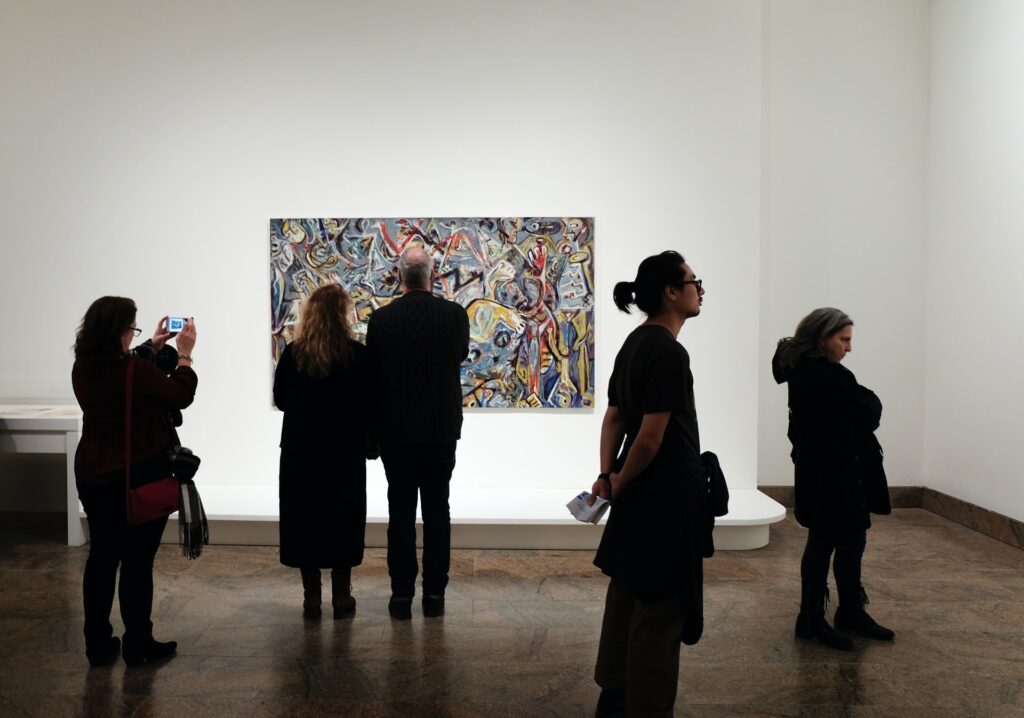 Yayoi Kusama: Infinity Mirrors
If you're looking for an immersive experience, then you won't want to miss Yayoi Kusama's Infinity Mirrors exhibition. This exhibition features Kusama's famous infinity mirror rooms, which create a sense of endless space and reflectivity. You'll feel like you're stepping into another world.
This spring, David Zwirner will once again offer New Yorkers the chance to view her accomplished work. Yayoi Kusama's forthcoming exhibition, I Spend Each Day Embracing Flowers, will debut on May 12.
Museum of the City of New York: This Is New York
This Is New York: 100 Years of the City in Art and Pop Culture is a celebration of the Museum of the City of New York's centennial as the city's storyteller. The exhibition showcases the different ways New York has inspired storytelling in film, television, literature, and more. It features famous and lesser-known images of the city, painting a collective and moving picture of a city that has captured the world's imagination.
The exhibition is organized around the places where the human-scale stories of New York are told, including its streets, parks, restaurants, and neighborhoods, covering the century since the Museum was founded. OPENS MAY 26, 2023
Bill Hodges Gallery: Figuratively Speaking
Behold! The Bill Hodges Gallery has magnanimously graced us with an exhibition of the most dynamic and vibrant works of form and figuration, titled Figuratively Speaking. A dazzling display of over thirty pieces, ranging from tender vignettes of quiet silhouetted repose to scenes of exuberant family life, this exhibition invites viewers to contemplate the contours of Black life as depicted by influential artists from the 19th century up to the present day.
Prepare to be bedazzled by the likes of Joshua Johnson, Kara Walker, Romare Bearden, Eldzier Cortor, Carrie Mae Weems, Roy DeCarava, Lorna Simpson, Jacob Lawrence, and a host of others. These luminaries of the artistic canon offer a rare glimpse into historic milestones in Black history, as well as intimate moments of everyday life. Through their thematic masterworks, which touch upon subjects like lineage, home-going, identity, and more, Figuratively Speaking etches a kaleidoscopic portrait of subjects moving through space; rendered in terms unequivocally Black.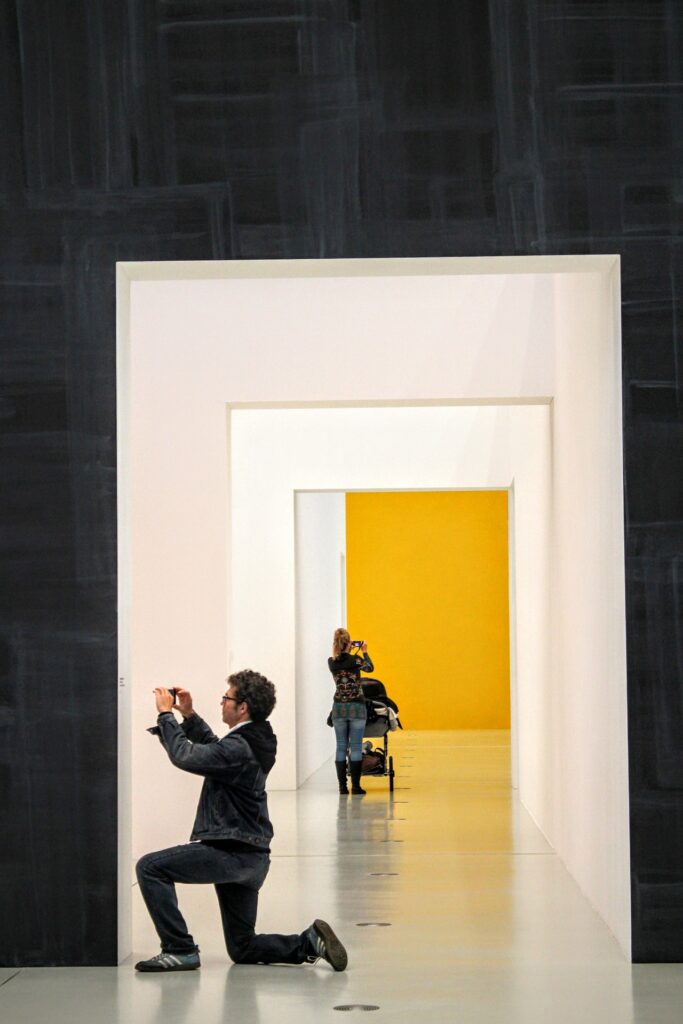 Whitney Museum of American Art: Refigured
Refigured, an exhibition at the Whitney that challenges the very boundaries between physical and digital realities. Featuring an eclectic mix of video, animation, sculpture, and augmented reality, this collection of art explores the complex interactions between our physical bodies and the virtual world around us.
At the heart of this exhibition lies the idea of "refiguring" – the process by which artists take pre-existing forms and shapes, and use them as a means of constructing alternative identities and worlds. By appropriating both physical and virtual materials, the artists featured in Refigured create installations that are simultaneously familiar and completely alien.
As you wander through the gallery, you'll encounter sculptures that blur the lines between the tangible and the intangible, videos that extend far beyond the confines of the screen, and augmented reality experiences that will leave you questioning your very sense of reality. The artists – including Morehshin Allahyari, American Artist, Zach Blas and Jemima Wyman, Auriea Harvey, and Rachel Rossin – take inspiration from a diverse range of sources, from ancient myths to cutting-edge technological systems.
The five installations on display at Refigured delve into the complexities of identity, exploring how new technologies and structures of power shape the way we see ourselves and others. Some works challenge the very notion of self-representation, using avatars and other digital tools to construct alternative identities. Others grapple with the role of artificial intelligence and computer interfaces in shaping our understanding of ourselves and the world around us. Exibition date: Mar 3–July 3, 2023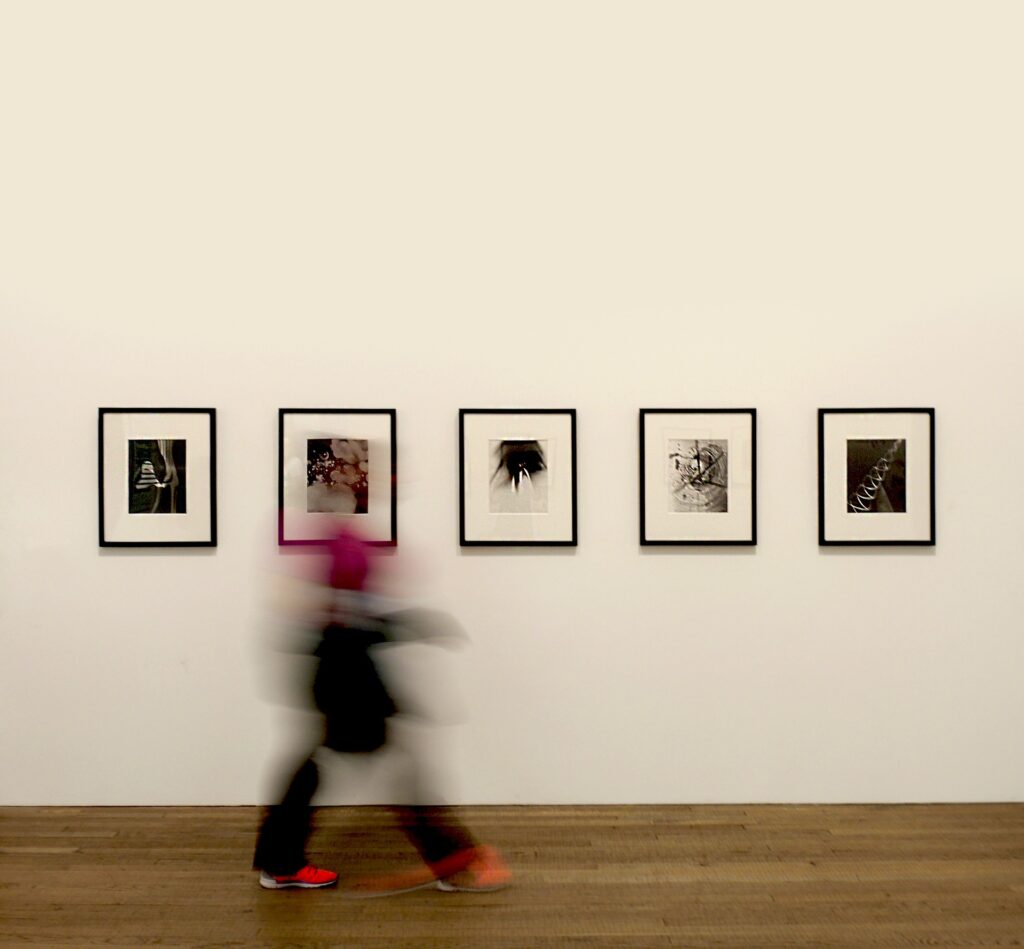 Take in the Art and Enjoy
Conclusively, New York City is a hub for artistic talent, and there's no shortage of fantastic art exhibitions to choose from in 2023. Whether you're a fan of abstract expressionism, contemporary art, or immersive experiences, there's something for everyone.
These 10 exhibitions are just a few of the many art exhibitions held around the year in New York City, so be sure to explore and discover the art that speaks to you. It compensates talent from all over the States.